I completed my project for First Night Akron last night. I wrote a proposal back in August for an artist's project.. I proposed to float a dragon (think Loch Ness Monster) in the city's canal. We gave the kids dragon eggs to throw in the water toward the dragon and I had
temporary tattoos
made. In Children's Hospital, which was next door to the event, they had mask-making for kids. I saw several kids come over with
splendidly-colored dragon masks
.
The dragon is about 8-9 feet tall and made out of steel with tube lighting, which rests on pontoons. I commissioned
Abi Good
, a dynamite sculptor, to construct the dragon.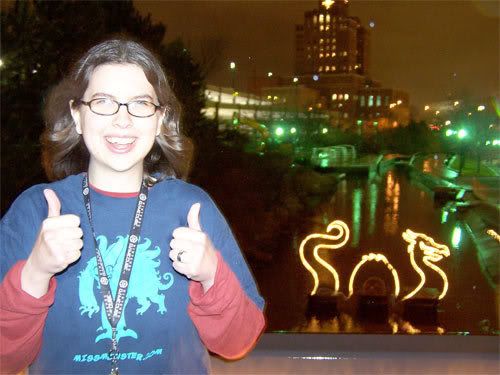 Pic taken from the bridge overlooking the canal.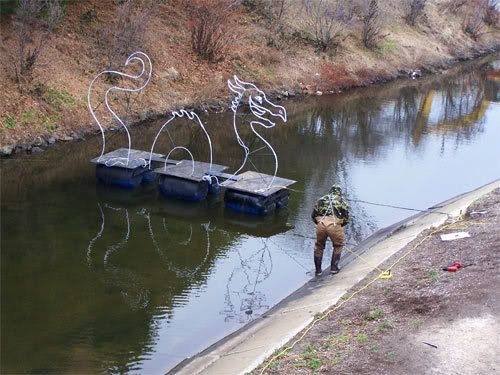 Our friends from the water department helping us install.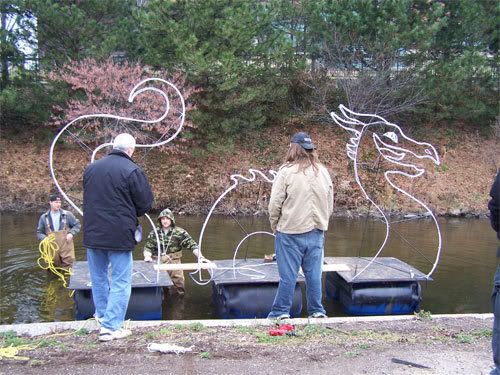 The dragon was put onto pontoons to be able to handle the rising and falling water levels from the rain.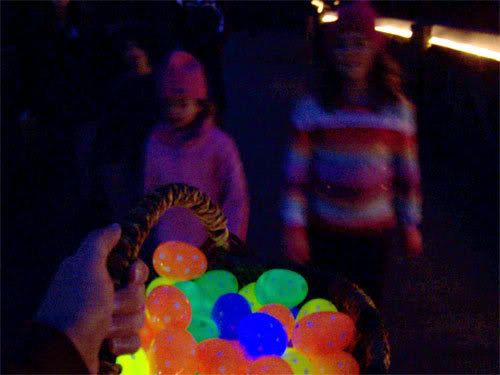 The kids threw glowing dragon eggs into the water after making a wish. :) We made the eggs from
polka-dot easter eggs
with
glow bracelets
stuffed inside.